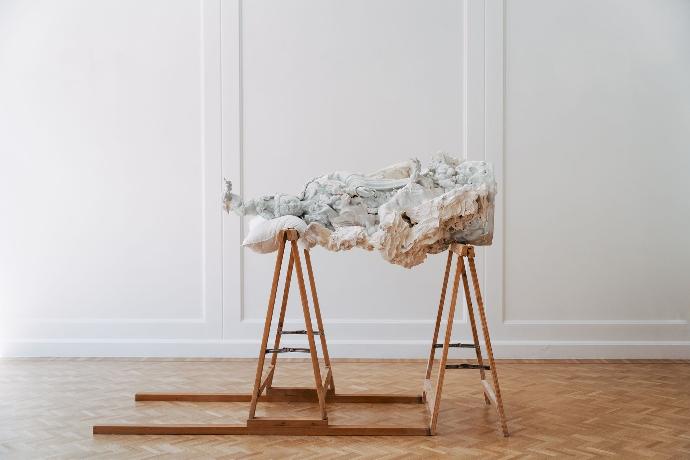 06.05.23 - 31.07.23

Marieke Pauwels roept in haar werk de antithese op tussen Oost en West, tussen de wereld, waarin deze artieste leeft, waarmee ze zich zo nauw verbonden voelt. Haar werk balanceert tussen het spirituele en het lichamelijke, tussen het transcendentale en het aardse, tussen het eeuwige en het veranderlijke en zoals elders van toepassing is, tussen het religieuze en het erotische.

Groupsshow met werk van Joep Van Lieshout, Stief De Smet, Marius Ritiu, Hans Temmerman en Nick Ervinck.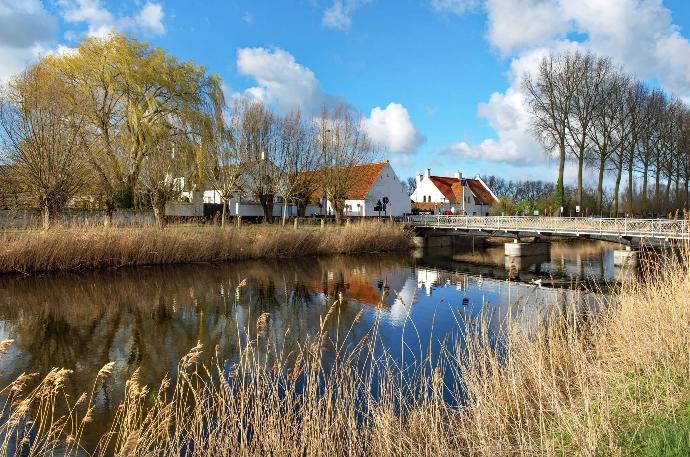 àmare: curated show in Damme en Brugge
01.07.23 - 31.10.23 ​

De streek rond de Damse Vaart in het Brugse Ommeland trapt de zomer van 2023 af met een nieuwe, unieke culturele belevenis. Te voet, met de fiets of met de nostalgische boot de Lamme Goedzak, je begeeft je tijdens een state-of-the-art kunstroute tussen meer dan 25 kunstwerken van gerenommeerde Belgische en internationale kunstenaars. Dit buitengewone culturele gebeuren is een initiatief van ondernemer Luc Beke en curator Annelies Ysebaert.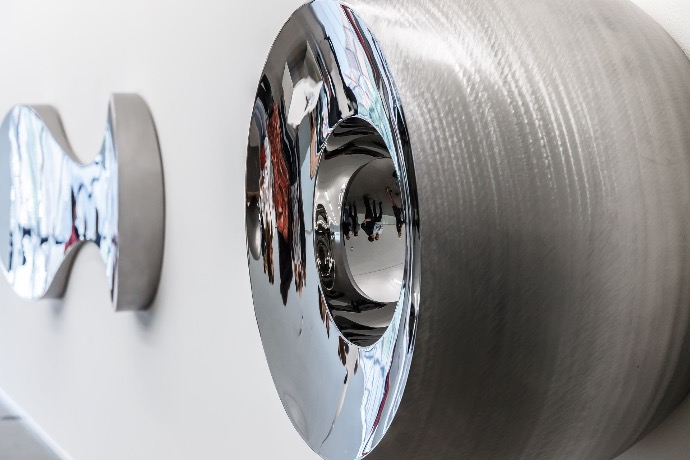 Ronald A. Westerhuis @ Pulchri Den Haag

3.07.23 - 31.08.23 ​

Metre-high steel objects in various geometric shapes: Dutch artist Ronald A. Westerhuis knows how to leave an impression. His home base Zwolle is where all the magic happens. Here, together with the RAW team, he creates 'a world of reflections'.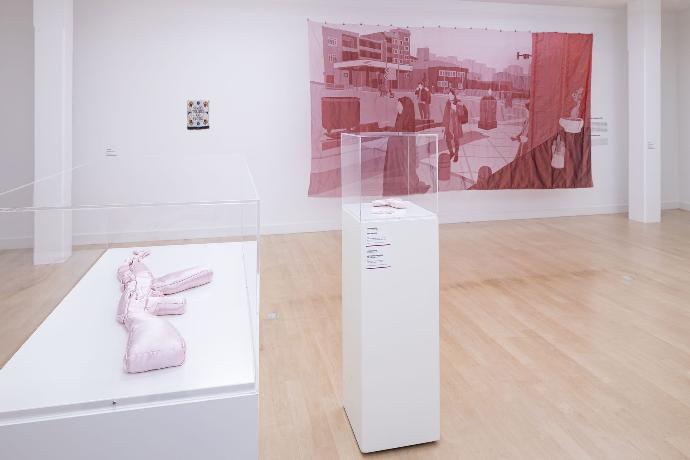 1.09.23 - 31.10.23

Dutch artist Joyce Overheul is a woman of powerful imagery. Activism, feminism, emancipation and women's rights are close to her heart and she reflects this in her art. She criticises injustice in the world and shares her own experiences. Each work conveys a strong message to the viewer: question and discuss everything​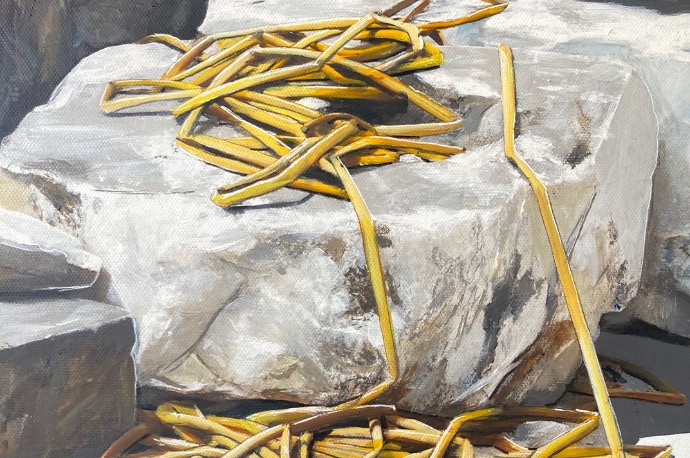 Hans Temmerman

11.12.23 - 18.02.24
Hans Temmerman is een nieuwe weg ingeslagen met zijn nieuwste serie realistische schilderijen, geïnspireerd door de schoonheid en grootsheid van de marmermijnen van Carrara. Hij richt zich op de structurele schoonheid van het marmer, waarbij hij de ingewikkelde vormen van de rotsen en de strakke witte omgeving vastlegt. Hij doet veel moeite om de texturen van het marmer voelbaar te maken.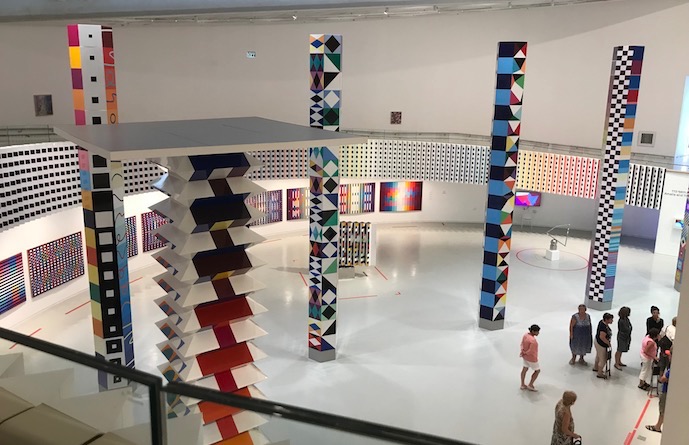 03.05.23 - 2.06.23

Known for his pioneering work in kinetic art, Israeli artist Yaacov Agam fascinated the world with his geometric abstraction. His three-dimensional paintings, sculptures and lenticular prints, also known as agamographs, met with great success.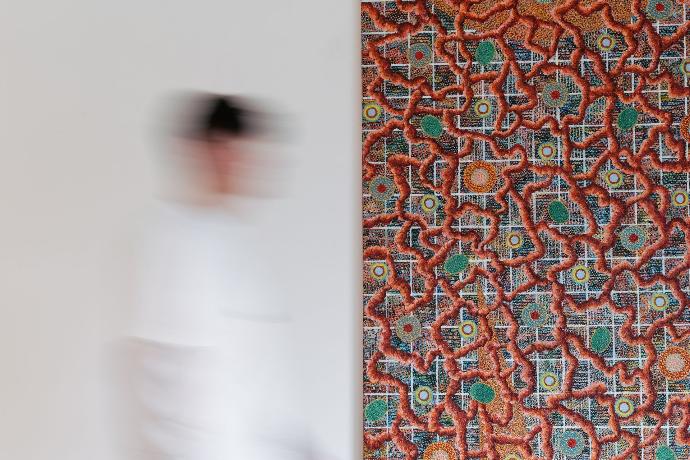 ​
18.01.23 - 5.03.23

We starten het jaar met een groepsexpo. De kunstenaars Yaacov Agam, Wim Delvoye, Nick Ervinck, Danny Matthys, Keith Haring, Sylvain Patte, Arne Quinze, Stefaan Van Biesen en Ronald A. Westerhuis ontmoeten elkaar in Gallery Ysebaert.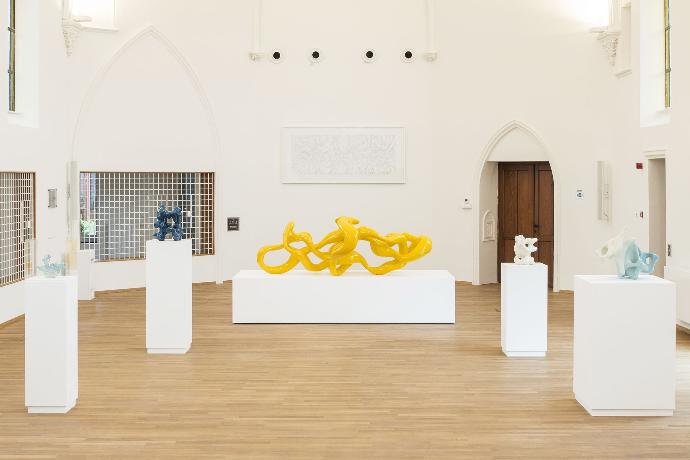 10.03.23 - 30.04.23

Otherworldly, colourful and three-dimensional: these are Nick Ervinck's sculptures. The expo is a collaboration with Simonnet Primary School and will be inaugurated by guest speaker Freddy Decreus with a vernissage on 10 March 2023. The artworks will then remain on show until 30 April 2023.
​